R01 DOUBLE COMPLICATION
A TIMEPIECE for eminent collectors. The R01 is the original historical model conceived by the founders. In keeping with the tradition of secret watches and as a tribute to the talent of the master-watchmakers of yesteryear, the R01 DOUBLE COMPLICATION only reveals its true nature once one actuates the spring catch discreetly integrated within the case middle. It serves to open the bezel and unveil the TOURBILLON MANEGE®, previously hidden from inquisitive eyes.
Reference : R01.TM01.3N.A0001
Case : ø 45 mm H 15 mm
Waterproof : 3 ATM
Movement : ø 33 mm H 7.00 mm
Jewels : 44
Vibrations : 21'600
Power reserve : 48 hours
FINISHING TOUCHES AND DECORATION
AN Haute Horlogerie watch distinguishes itself not only by its technical complexity but also by its aesthetics and the attention to detail that is devoted to each of the components.
Haute Horlogerie finishing touches do not play a dominant role in the functionality of the components, as their main purpose is to exalt the beauty of the mechanical parts.
THE SIGNATURE OF EXCELLENCE
SINCE the design of the model flows from the functionality, the design of the R01 is unique in its kind. The thickness of the case, its water resistance, the volume of the REVELATION SYSTEM®, and its positioning in respect to the movement and the hands represent a number of technical constraints that had to be addressed in order to achieve genuine aesthetic harmony.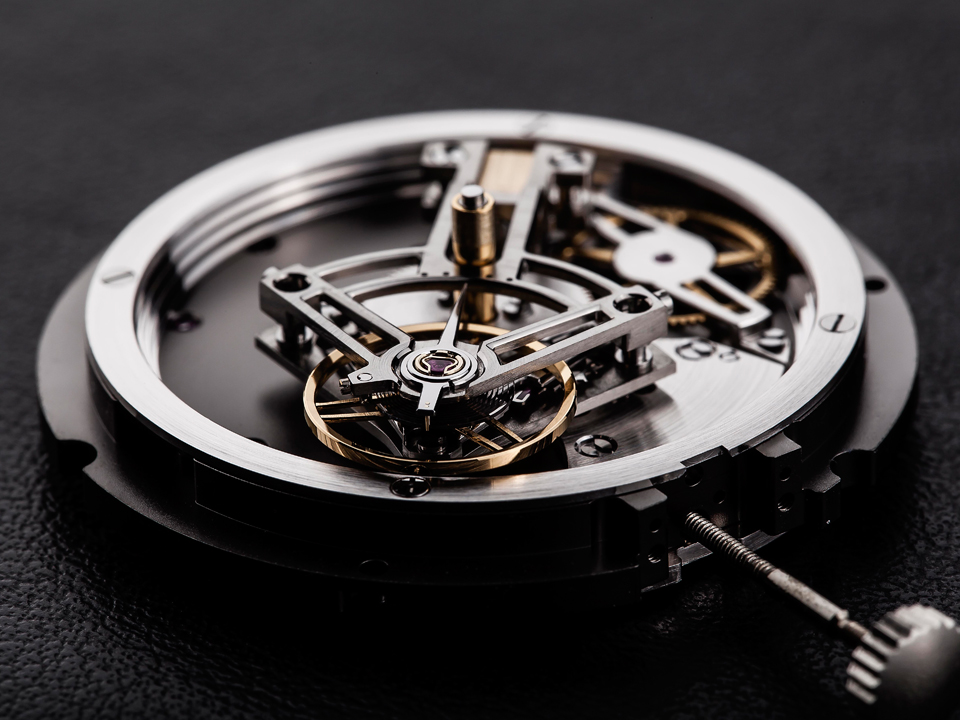 TOURBILLION MANÈGE
Few watchmaking brands are able to possess their own "Manufacture" or in-house movement, as only a few companies actually master the production of all watch components. For its TOURBILLON MANEGE®, REVELATION decided to work from its base in Lully-sur-Morges to manage the supply and oversee the production of more than 360 components, provided by at least 40 subcontractors based in the Jura region. These partners represent the full range of watchmaking professions and skills.
REVELATION thereby ensures not only its autonomy in terms of supply, but also the quality required to create such an Haute Horlogerie movement.
The TOURBILLON MANEGE® is a unique complication. Like the traditional Breguet tourbillon and the Karousel, the TOURBILLON MANEGE® belongs to the prestigious family of rotating regulating organs.